So I've finally completed my Royal Guard (apart from static grass anyway). They've taken a while to get into, but actually I'm pretty pleased with them.


I've also done more work on the King's Huntsman. His beard is now sculpted (he looks less like Boromir now).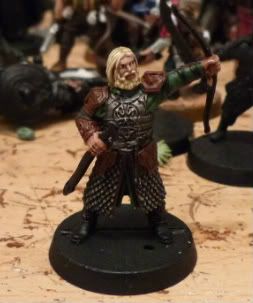 Finally I'm testing an Easterling for a colour scheme for the new Black Dragon upgrade. I'm pleased with how the black has come out, but need to see how he looks with the rest of the army.